Potato Corner Digital Gift Certificates are here!
Celebrate special moments or make someone's day #BetterWithFlavor with Potato Corner digital gift certificates! Send and receive instantly via email or SMS. ❤️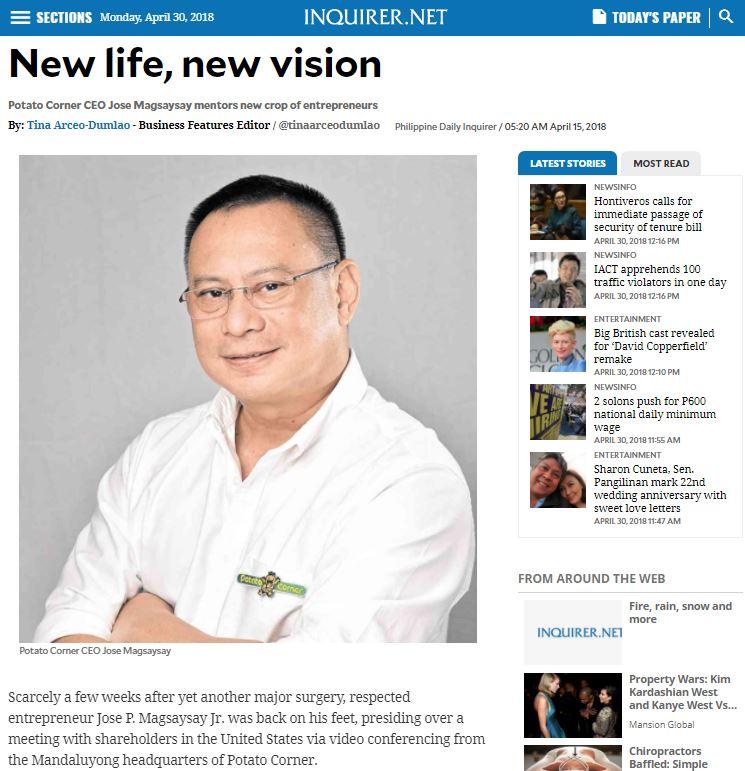 Potato Corner CEO Jose Magsaysay mentors new crop of entrepreneurs By: Tina Arceo-Dumlao – Business Features Editor / @tinaarceodumlao Philippine Daily Inquirer / 05:20 AM April 15, 2018 Scarcely a few weeks after yet another major surgery, respected entrepreneur Jose P. Magsaysay Jr. was back on his feet, presiding over a meeting with…
Read More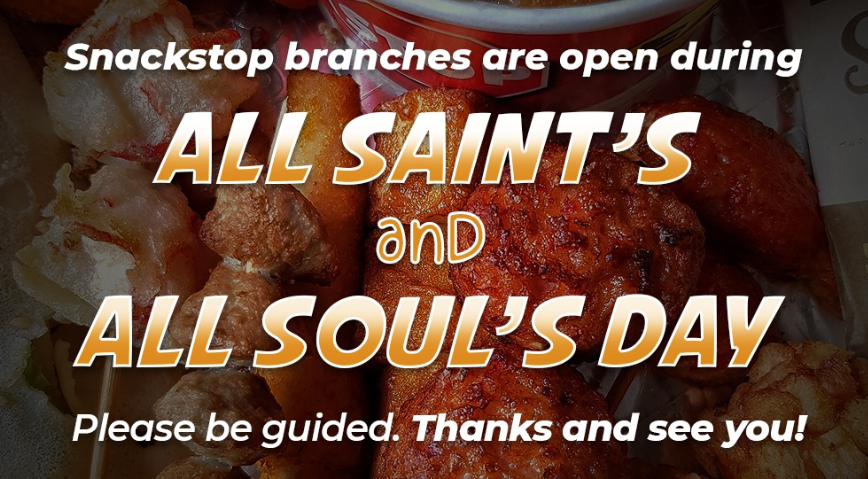 The snackin' never stops!
Snackstop branches are all open during All Saint's Day and All Soul's Day so that the snackin' never stops! Visit us this break!