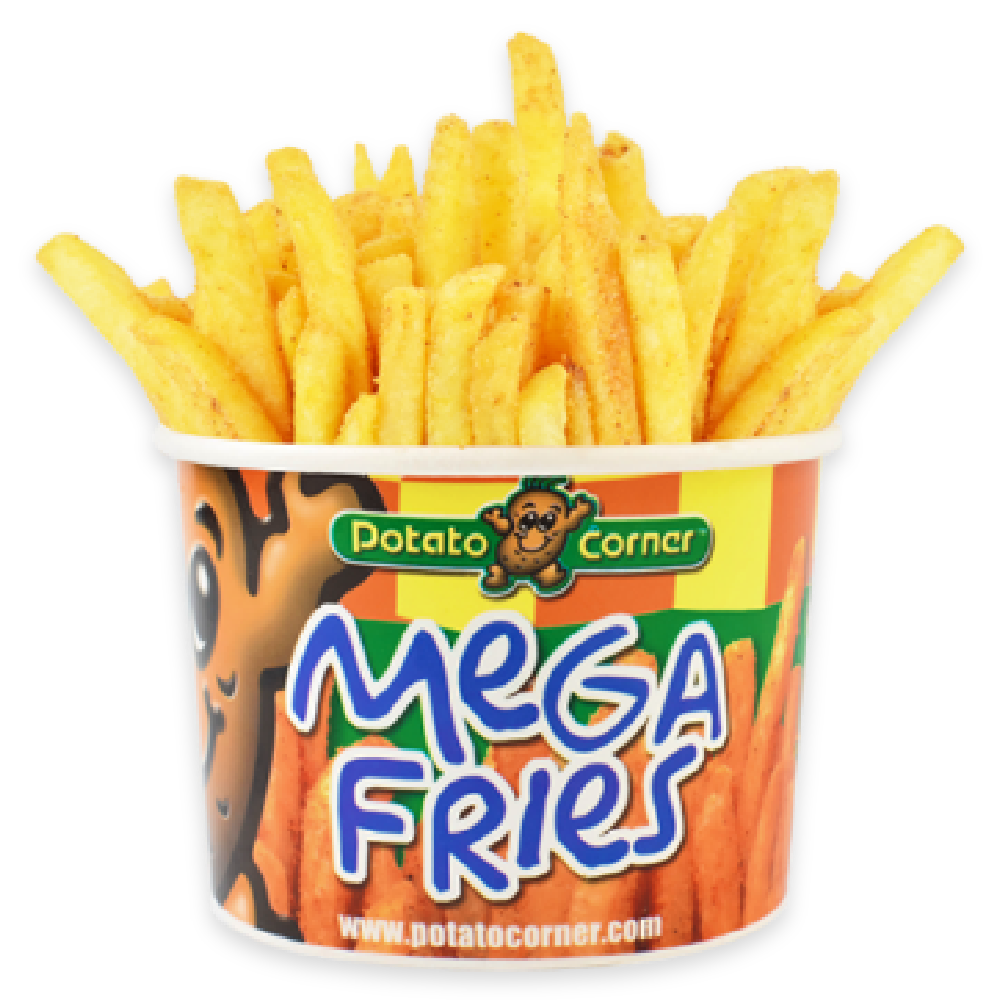 BARBEQUE​
Enjoy a smoky, savoury bite with every piece of fry. Our signature BBQ flavour is definitely an all-time favourite that Potato Corner lovers grew up craving for.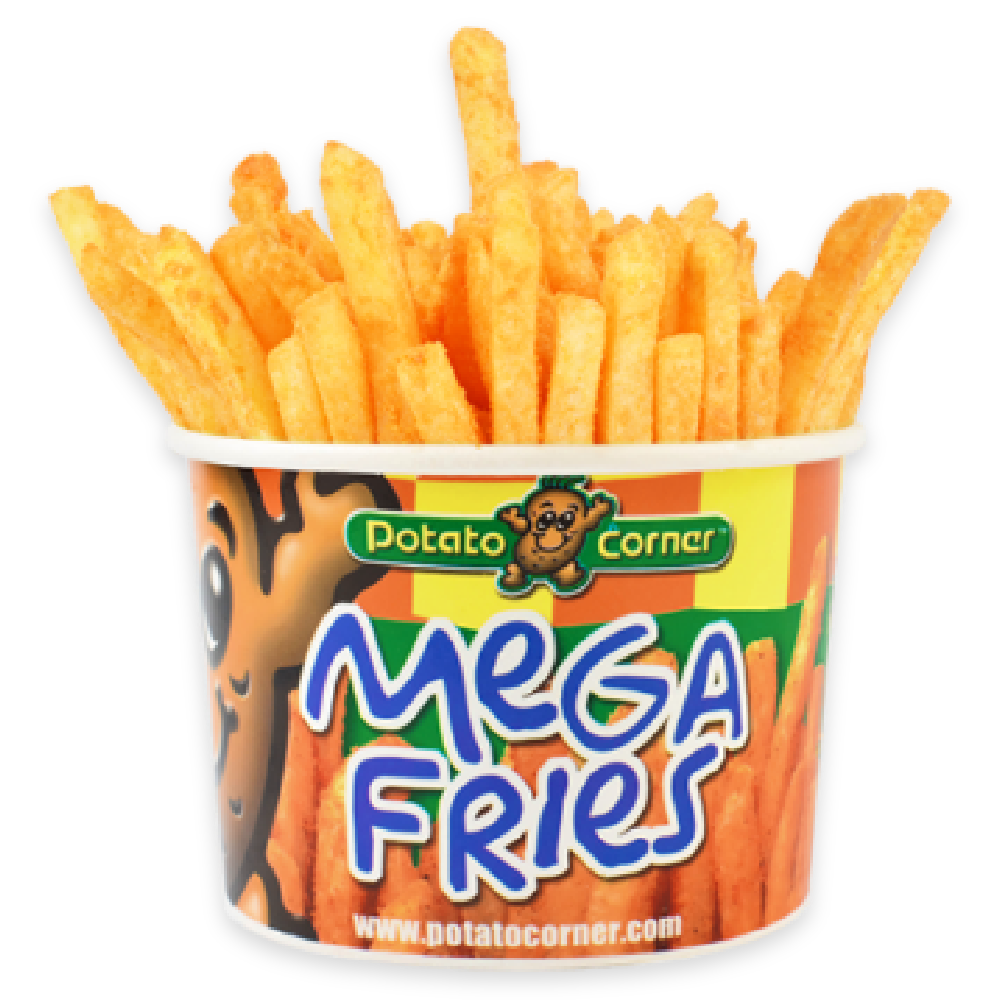 CHEESE
It's no secret our OG cheese flavour is a classic. Potato Corner's cheese flavour is a feast for the eye and your tastebuds that will make you enjoy the most of it—even what's left on your fingertips!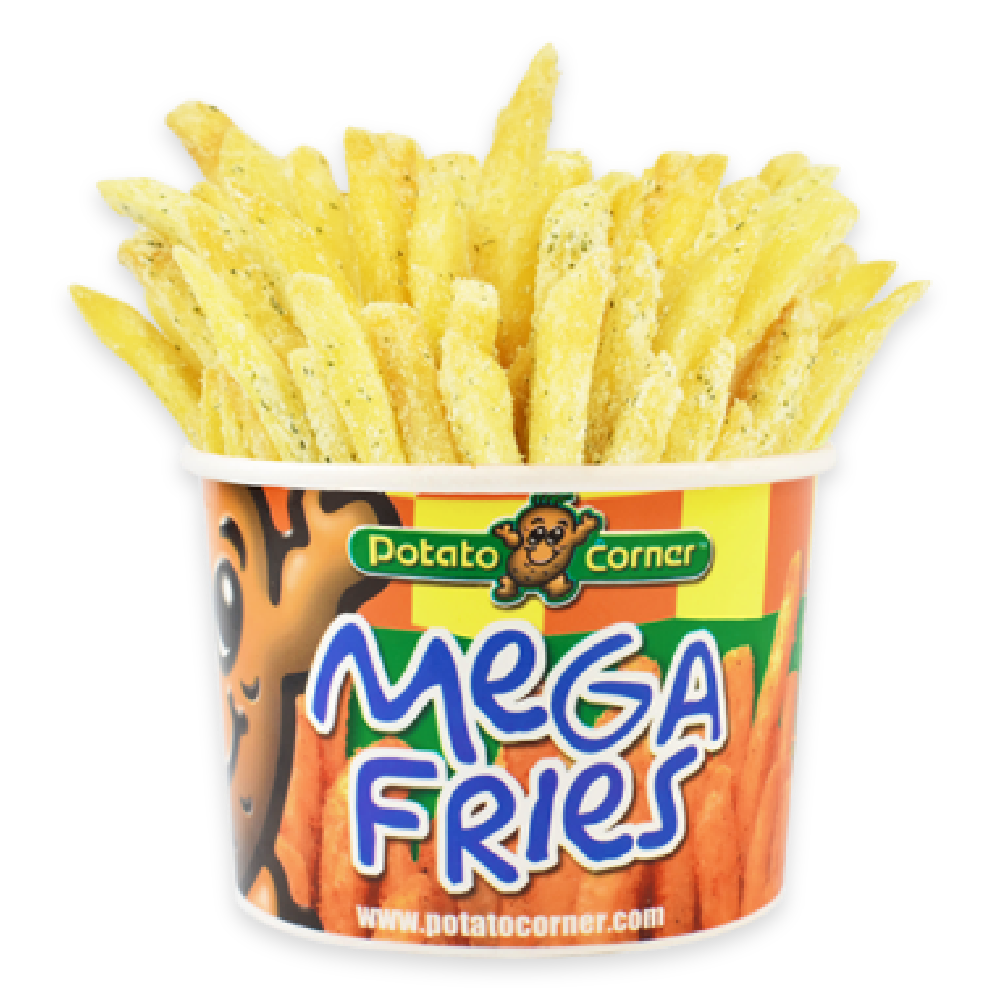 SOUR CREAM
It's sour, it's herby and it blends perfectly in your mouth. Enjoy the zesty flavour of sour cream with your favourite Potato Corner fries.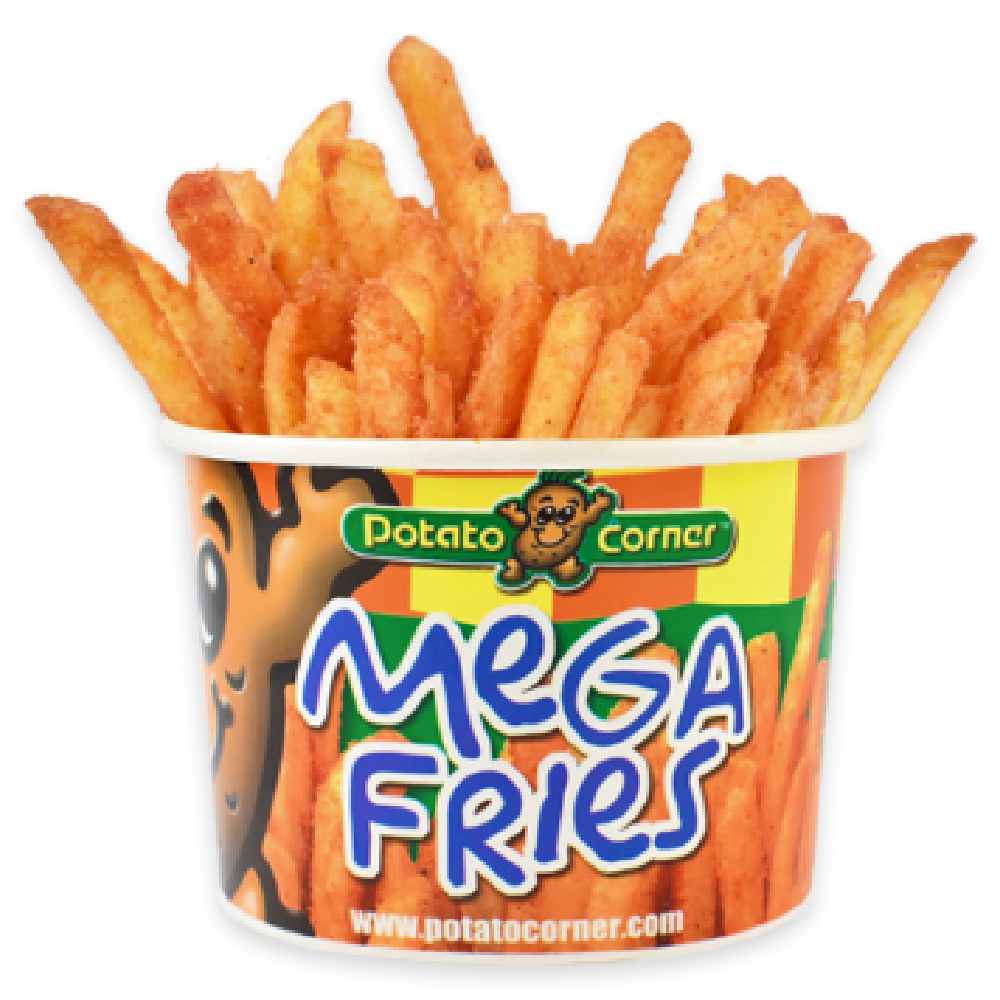 CHILI BARBEQUE
The classic BBQ flavour with a fiery twist. Get your palates ready with every steamy, spicy bite of Potato Corner Chili BBQ.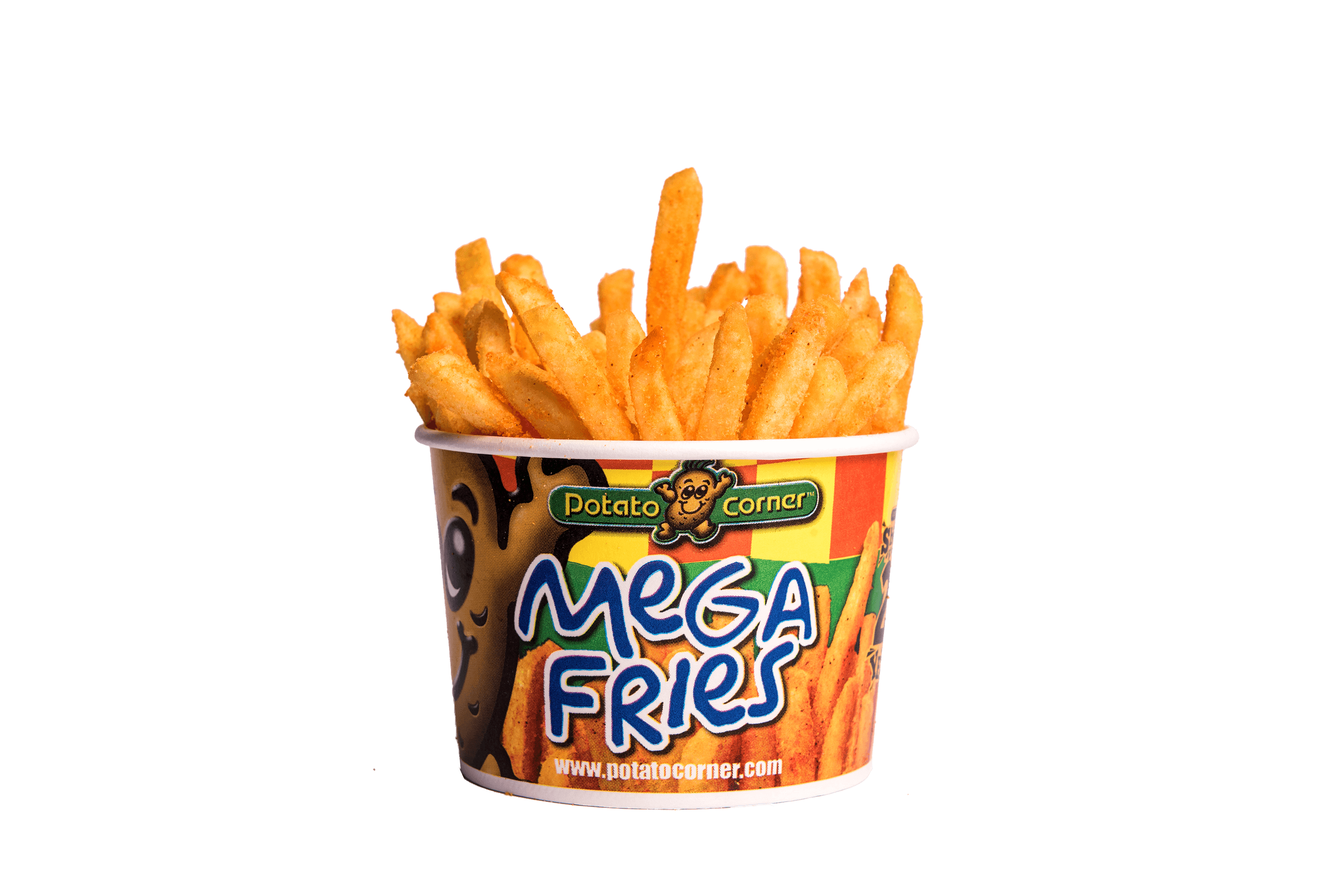 CHILI CHEESE
We've spiced up our classic cheese flavour to give each piece an even more addictive kick.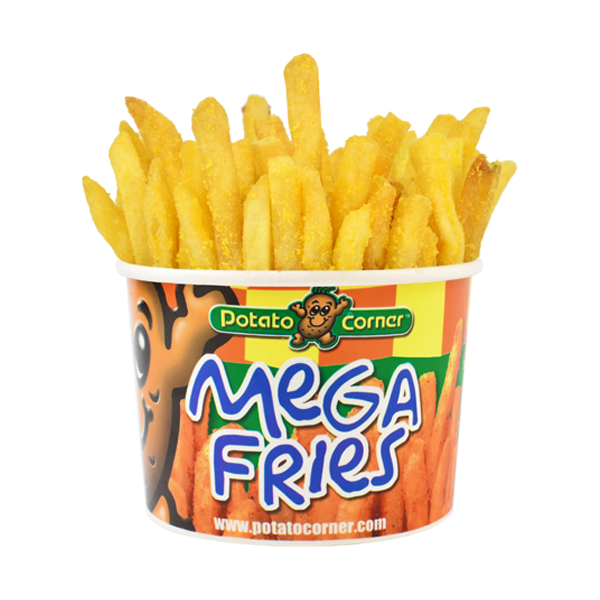 SWEET CORN
Every bite of sweet corn Potato Corner fries is like eating straight from a cob—except, it's a cup of your favourite crispy fries.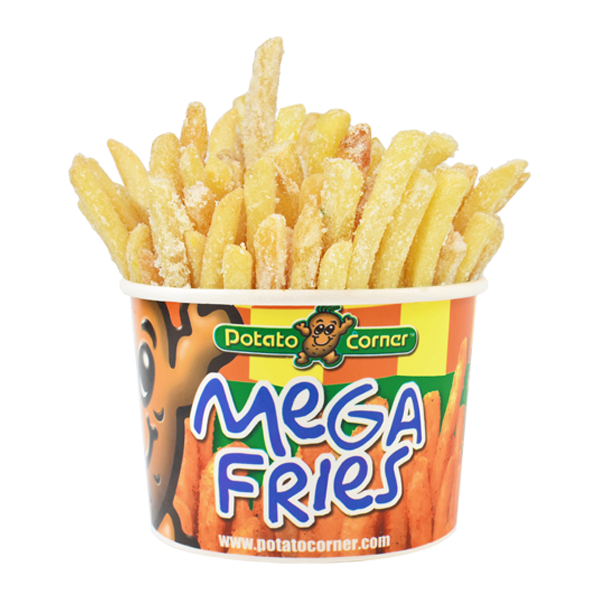 TRUFFLE
No need to dig deep to enjoy the aromatic flavour of truffle you crave for—we're bringing it to you in a tub.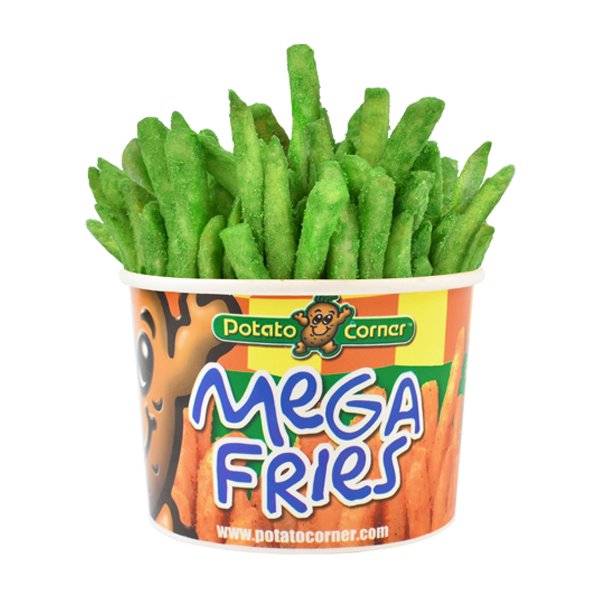 WASABI
Feel a blast of smooth spiciness of wasabi with your Potato Corner fries.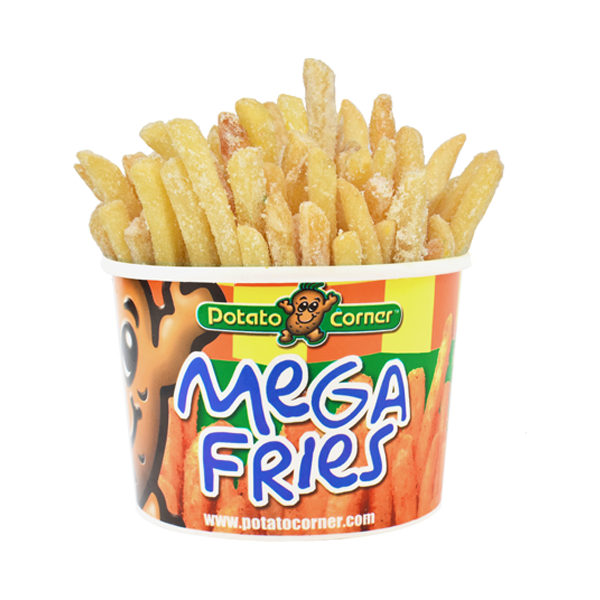 WHITE CHEDDAR
White cheddar brings a stronger flavour that gives a new twist to your classic cheese fries.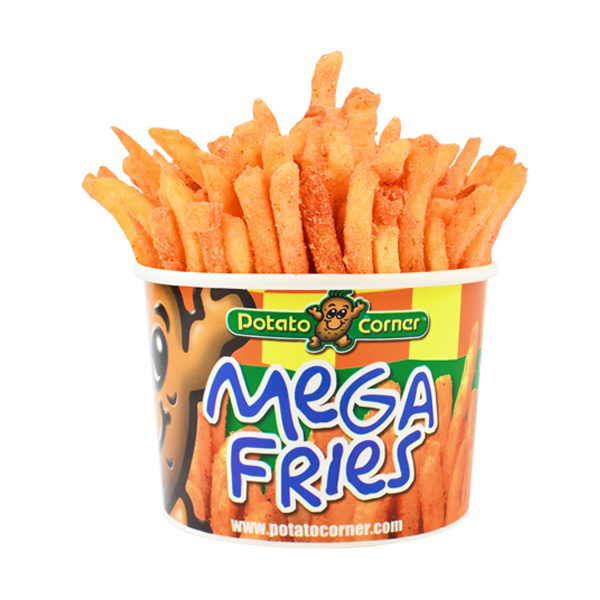 RANCH
Who needs a dip when your tub of Potato Corner fries is paired with the classic, tangy ranch flavour?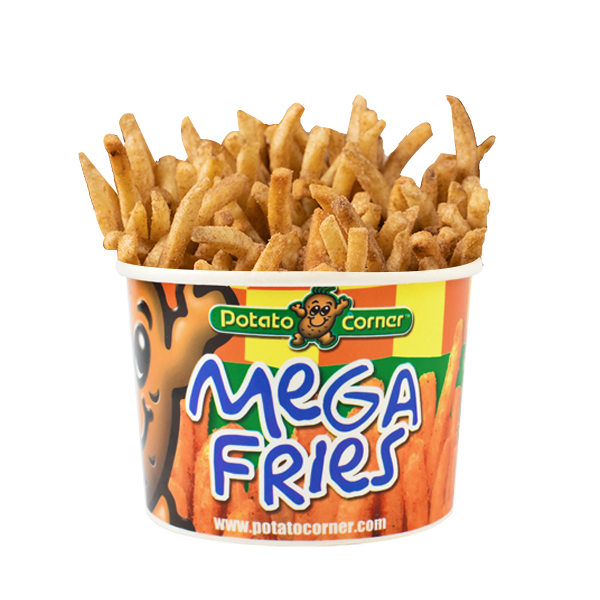 Adobo
This is 100% Pinoy-approved! Relish the signature salty with a tinge of vinegar taste with mild pepper and bay leaf taste that we all grew up to love.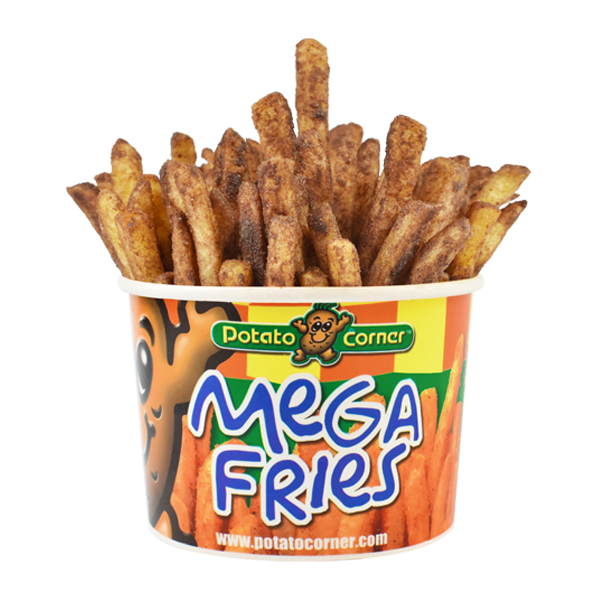 CHOCOLATE
It's sweet, salty and everything in between. Potato Corner brings you a dessert and snack in one with chocolate-flavoured fries.
KIMCHI
Complete your K-Drama K-ravings with the wickedly sour and spicy flavour of Kimchi that'll make you scream mashisoyo!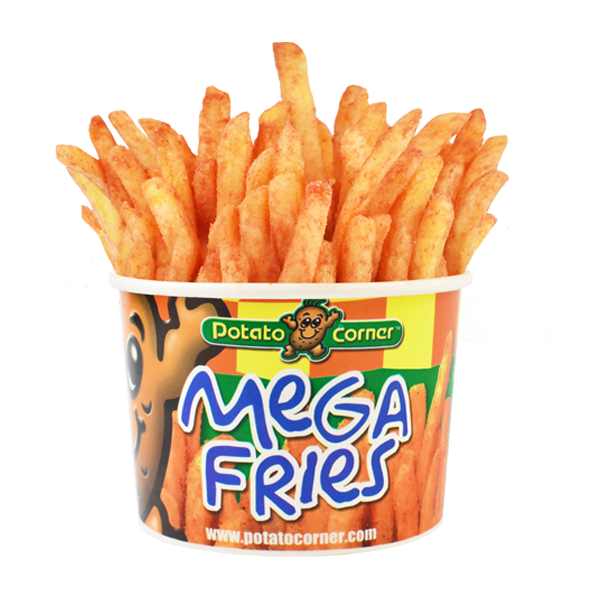 Maple Bacon
The irresistible sweetness of maple + the luscious smack of bacon + potato corner fries = the perfect mix.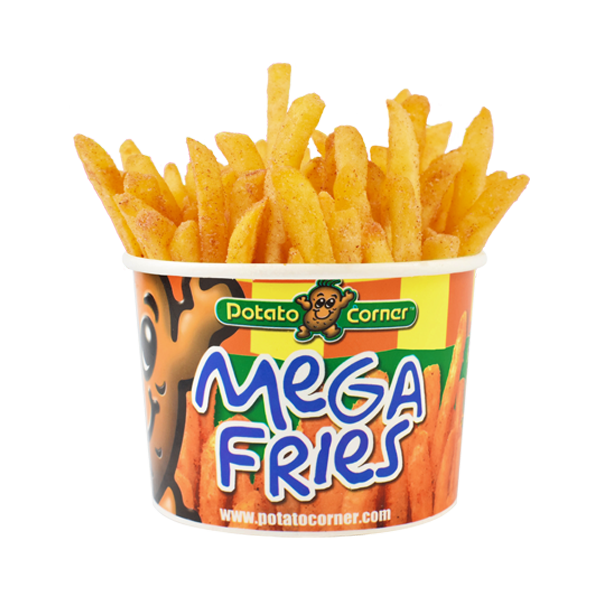 Cinnamon
Who knew cinnamon works, too, in fries? We're bringing its sweet-spicy, aromatic flavour to your favourite Potato Corner fries.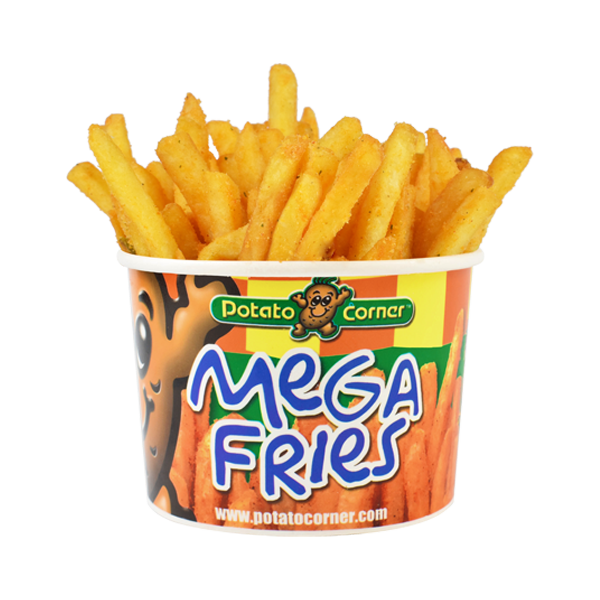 Chili Lime
Delight yourself with the fiery fusion of tang and spice with chili lime fries.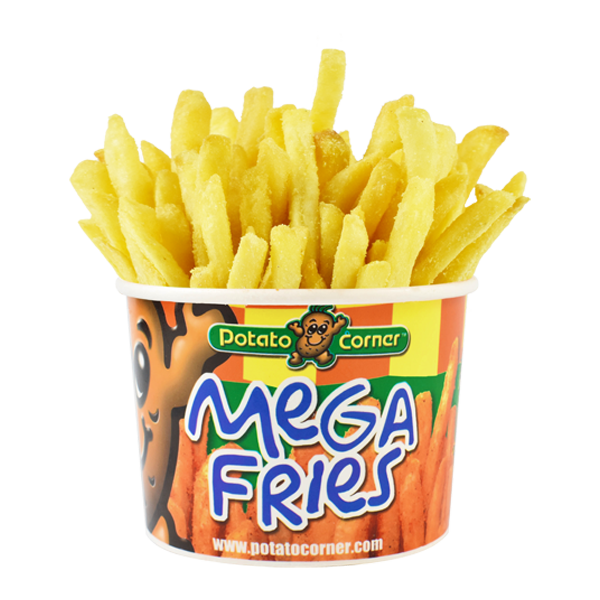 Butter Garlic
From your favourite dish to your favourite crispy fries, we're making every tub even more flavourful with the combo of butter and garlic.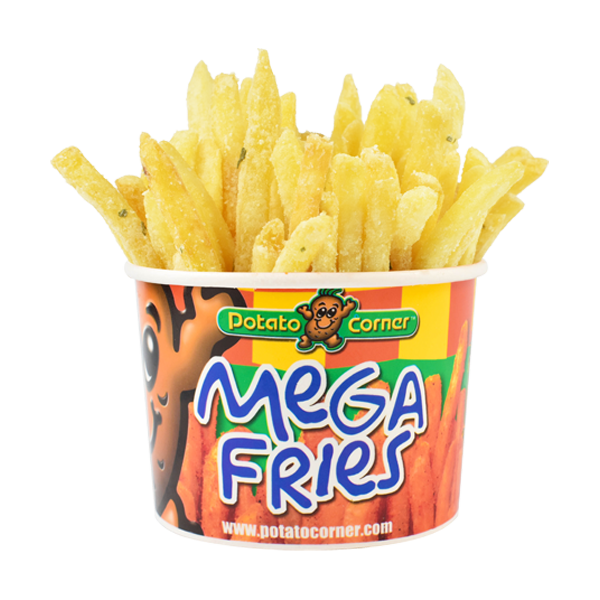 Bleu Cheese
We've given your favourite cheese flavour a tangy, creamy new taste that you will definitely crave for.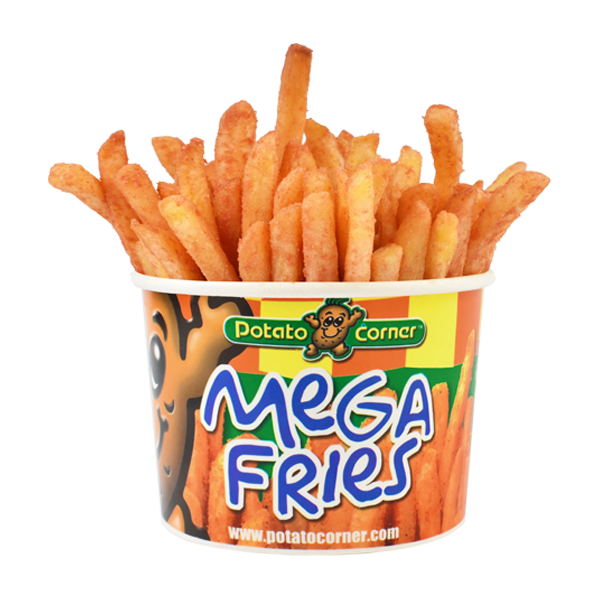 Ketchup Mayo
Take away the saucer, we've blended your classic ketchup mayo combo in a tub of your favourite Potato Corner fries.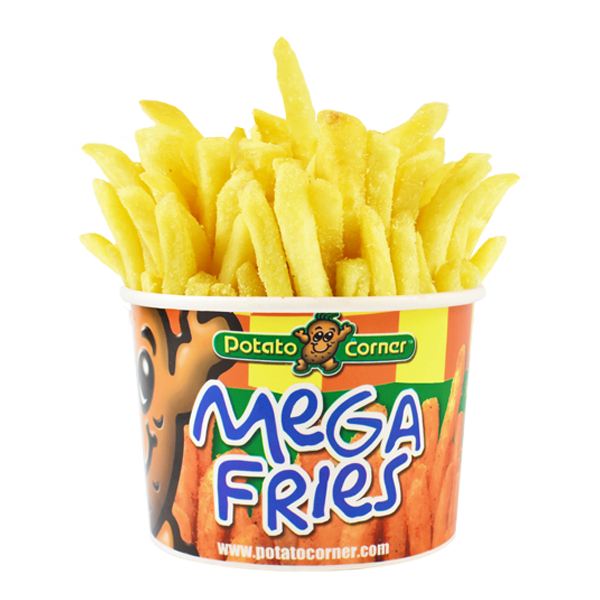 Honey Butter
Enjoy this heavenly match of creamy butter and sweet honey all in a cup of Potato Corner fries.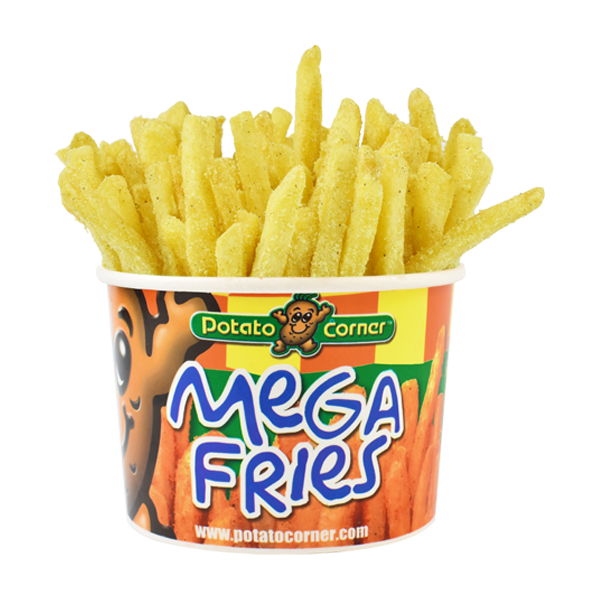 Curry
Potato Corner curry fries are rich in different hints of herbs and spices it'll make you ask for more!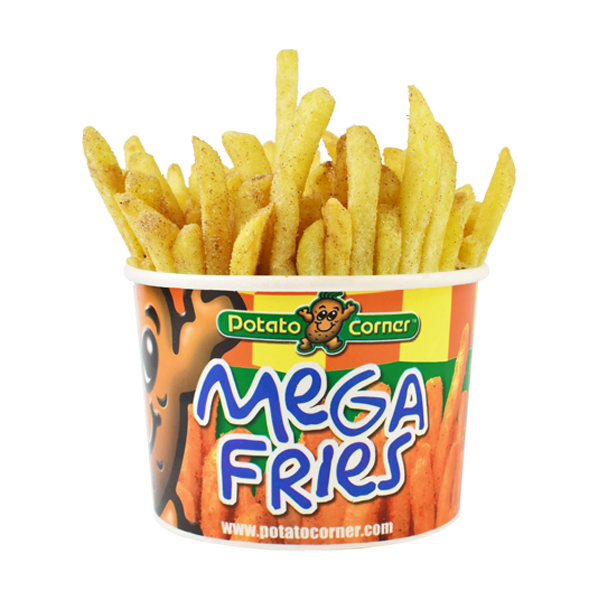 Cookies and Cream
Why get a dessert after enjoying Potato Corner when you can have fries AND dessert in one?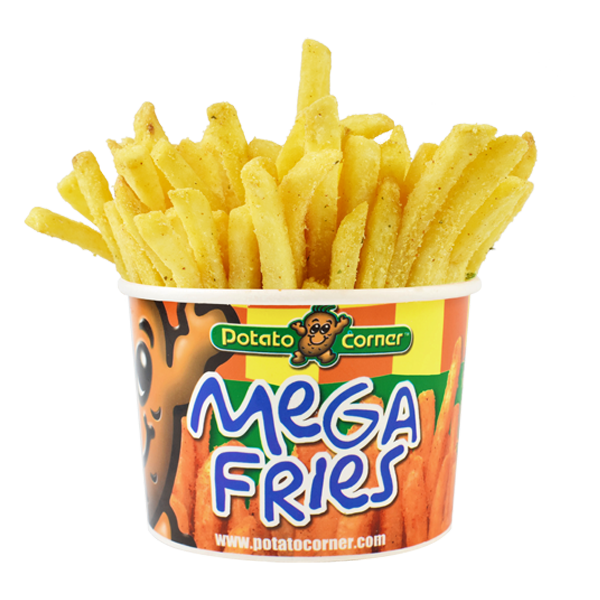 Seafood
Craving for Vitamin Sea? Enjoy yourself a combo of rich, hearty flavour in a cup.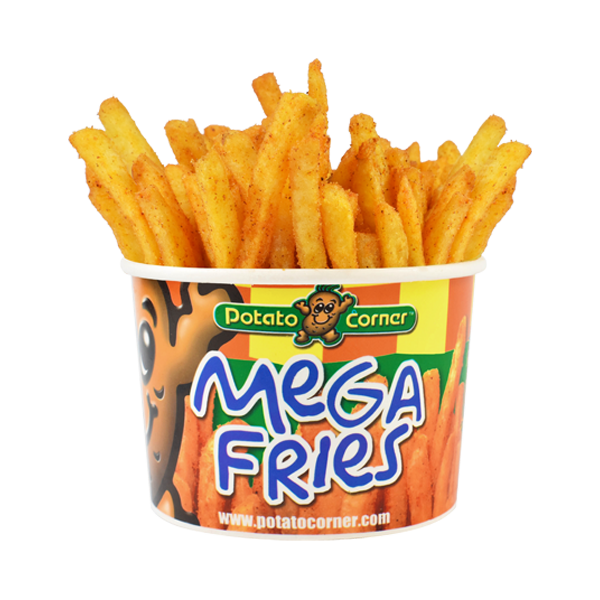 Paprika
Sweet, spicy, smoky—paprika adds a whole new dynamic of flavour to your favourite crispy fries.
Sweet and Sour
No need to cross the sea 'cause the sweet and sour flavour of the orient has arrived in every cup of Potato Corner fries.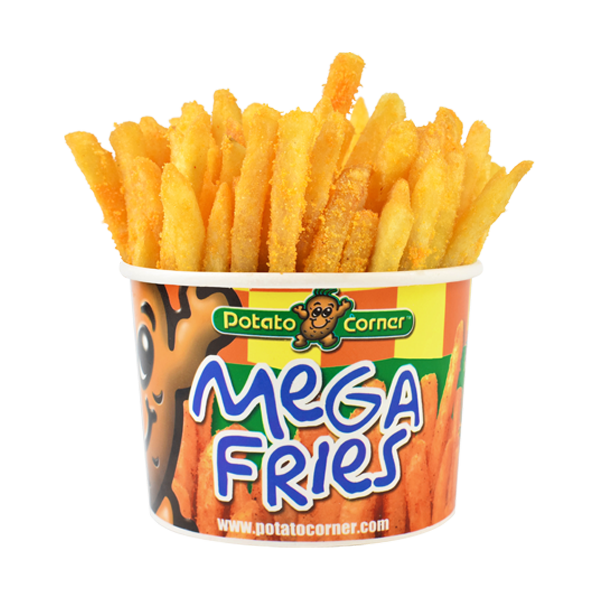 Spicy Cheese
We've spiced up our classic cheese flavour to give each piece an even more addictive zing.