Potato Corner Honey Butter and Queso de Bola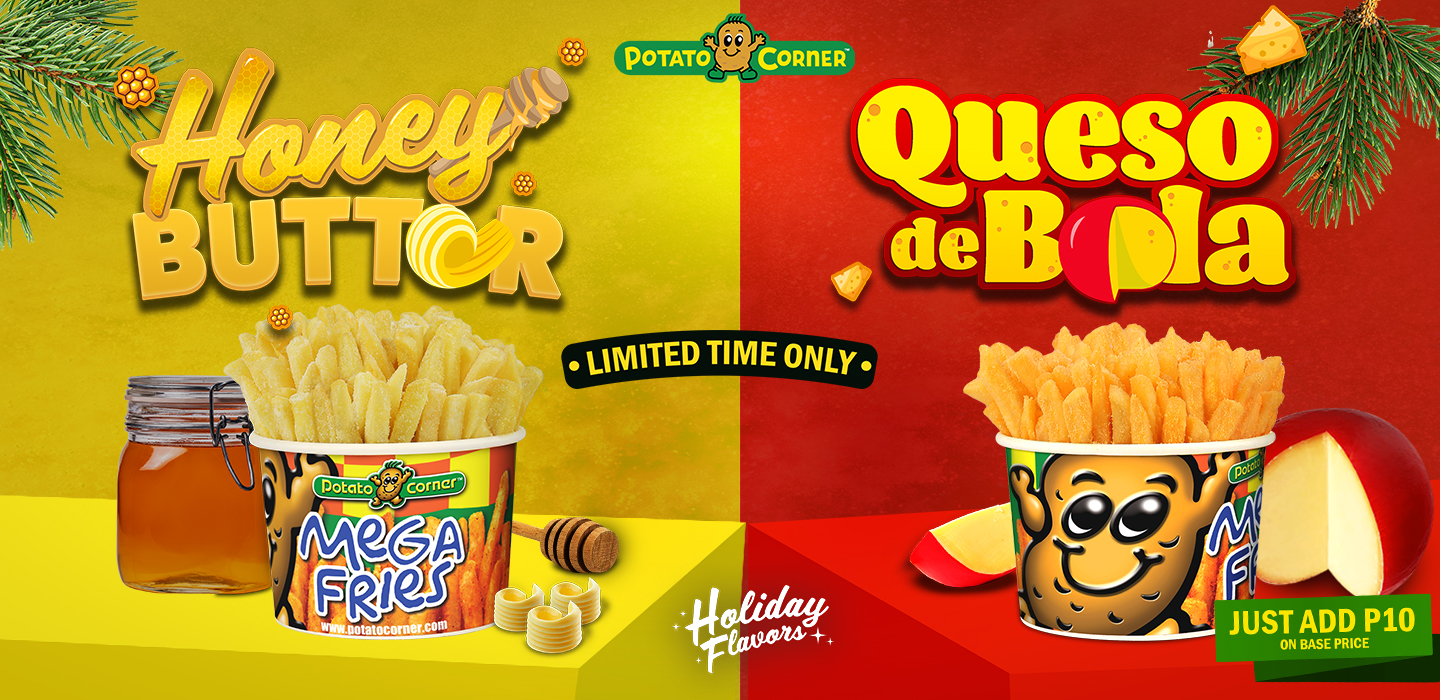 Introducing our NEW sweet and savory Holiday Flavors – Queso de Bola and Honey Butter!
These two are the perfect flavors to satisfy your cravings this holiday season!
Honey Butter is a heavenly combination of the sweetness of honey and the hint of savoriness and creaminess of butter.
Queso de Bola is a twist to our favorite holiday snack! It has the right
amount of cheesiness and the Queso de Bola taste we all love.
Visit the branch nearest you and try out the new limited-time Honey Butter and Queso de Bola Holiday Flavors via walk-in, take-out, or delivery! Just add P10 on base price to order!