Potato Corner Digital Gift Certificates are here!
Celebrate special moments or make someone's day #BetterWithFlavor with Potato Corner digital gift certificates! Send and receive instantly via email or SMS. ❤️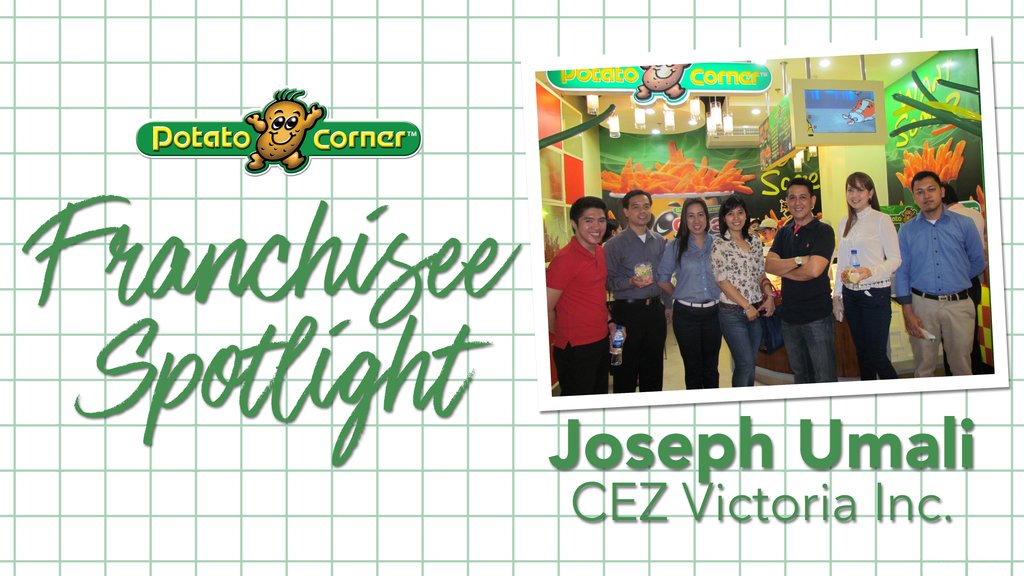 Welcome, dear friends, to our first ever Franchisee Spotlight! Our first franchisee spotlight is on Joseph Umali of CEZ Victoria Inc., who hails from Mindanao. With almost 16 years of experience, and 16 stores and counting, he has a lot of valuable knowledge to share.
Read More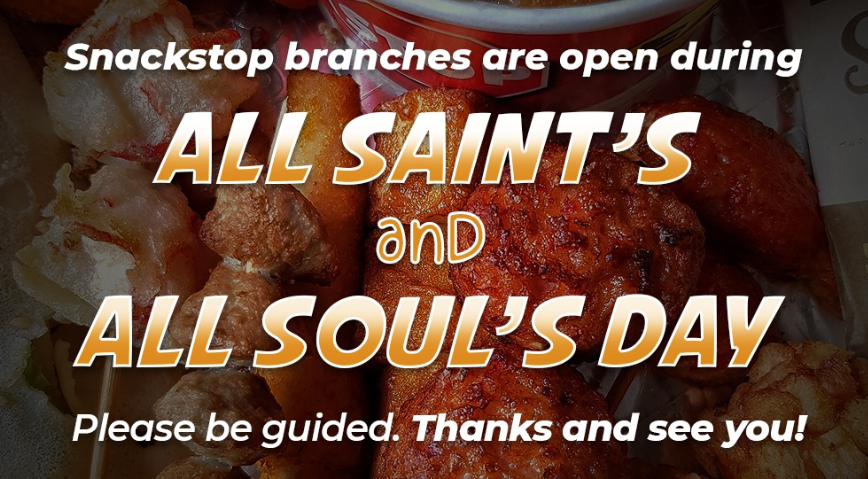 The snackin' never stops!
Snackstop branches are all open during All Saint's Day and All Soul's Day so that the snackin' never stops! Visit us this break!